Conversational marketing is defined as a tool for engaging with website visitors and converting leads using real-time dialogue. As a marketer, you know that getting to the essence of what that definition really means is important.
When we talk about conversational marketing, we're talking about connecting with your customers and making life easier for them.
This goal will always exist in marketing, but how do we know whether the technological method to get there – in this case, conversational marketing – is effective long-term or just a hype?
This is where taking a look at technologies like conversational marketing through the lens of the Gartner Hype Cycle comes in handy. We can watch its journey, make predictions for the future, and strategically tailor our marketing according to it.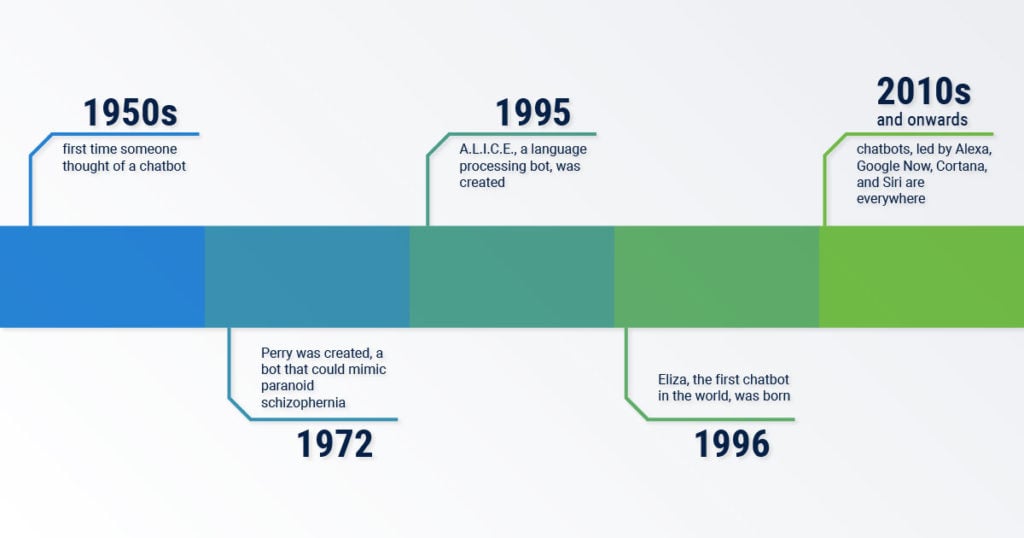 How Conversational Marketing Became the King of Conversion
Conversational marketing takes things that were once flat and static – an ad, a website – and makes them available for… well… conversation.
Think 24/7 chatbots that answer customer questions in real-time. The ability to text a brand and receive a response. Using messaging apps like Facebook Messenger to book appointments.
Conversational marketing techniques are interactive and make people feel valued, respected, and in control of their experience.
Let's imagine for a moment that you land on a specific product page looking for the answer to one question you have before deciding to purchase. You search the FAQs page. You go through reviews.
The answer to your question is nowhere to be found.
You now have two choices: call the customer service number and wait on hold until you can (hopefully) get through to a live agent, or email the company and wait for a response (which could take up to 24 hours).
Gives you a headache just reading it, right?
Conversational marketing fixes all that. Live chat and chatbots improve a customer's experience by interacting with them in real-time, providing a personalized, efficient, and headache-free journey to purchasing.
Conversational marketing inspires trust and loyalty, which is a huge part of the reason why it became the King of Conversion.
The other essential part is the data you can gain from these conversations. You can better understand the needs, likes, dislikes, and concerns of your customers based on what they're asking your chatbot or live agent.
And you own this data, not a third party. That's an incredibly important aspect of conversational marketing's appeal since 83% of internet users are concerned about their data privacy. It's another way that you can make customers feel safe with your brand.
With the insight from this data, you can personalize your ads and better connect with your customers, consequently increasing conversion rates. You can also improve your landing pages or ads by incorporating answers to a frequently asked question in the FAQs page, creating an informational blog post, or readjusting your SEO to make sure your site is optimized for the right keywords.
What About Inbound Marketing?
People often ask: "Which should I focus on – inbound marketing or conversational marketing?"
The answer is, both! They work in tandem.
Conversational marketing might be king, but it didn't get there on its own. 😉
Inbound marketing is used to draw new audiences to their platforms. It includes tactics like SEO, social media advertising, content marketing, etc.
Once the user enters the platform, the power of conversational marketing shines. This is what's used to keep the potential customer interested and streamline their journey to purchasing.
Combining these methodologies and using smart strategies for each will help you attract the ideal audience, keep them engaged, and turn them into loyal customers.
Conversational Marketing in Gartner's Hype Cycle
Now let's take a look at where conversational marketing lies in the Gartner Hype Cycle, why, and where it might be headed next.
Conversational marketing is currently headed into the third phase of Gartner Hype Cycle – the Trough of Disillusionment. It's predicted to reach the Plateau of Productivity in two to five years.
Alright. So. If conversational marketing is the so-called King of Conversion, why is it positioned in the trough of disillusionment?
Like almost any other innovation, conversational marketing went through an inflated expectations stage, which inevitably leads to technology sliding into the trough. What can we learn from its position, though? What caused disillusionment, and what revamping will conversational marketing need to undergo in order to claw its way out into the Slope of Enlightenment and Plateau of Productivity?
A major reason conversational marketing slid from its peak into the trough of disillusionment is that it hasn't been used to its full potential.
Remember what we mentioned earlier: when we talk about conversational marketing, we're talking about connecting with your customers and making life easier for them.
But according to Smart Insights, though, only 22% of users are satisfied with the level of personalization in their digital experience. What gives? Shouldn't customers feel like they are experiencing streamlined, personalized purchasing journeys?
It's safe to say that brands haven't adopted conversational tools as they should have.
Even though 65% of marketers understand the importance and potential of conversational marketing, only 22% of them actually use it in their strategies.
78% of marketers are using basic personalization tactics.
Let that sink in.
If the vast majority of marketers aren't giving customers what they want (ease, answers, and personalization), your campaign could really stand out in a market saturated with ads and skyrocket in its efficiency, just by implementing more conversational techniques.
Using Conversational Marketing to Increase Trust and Connection
Technology, in theory, was meant to connect us and make our lives easier.
In practice? Not so much.
Connect. Streamline. Make things easier. Give people a reason to trust your brand.
A lot of customers don't like or trust chatbots. They're (rightly) concerned about data security. They're not used to conversing with a "bot" rather than an actual person. Plus, the rollout of chatbots and other tools were clearly sales tactics without a focus on relationship-building.
Brands started using chatbots to drive sales in an in-your-face, pushy way. People were meant to reach out to chatbots to engage in a real-time conversation so they could feel supported and valued, leading to trust and loyalty. But that's not how brands used conversational marketing tactics.
Instead, people are inundated with live messaging poking and prodding each time they enter a site. Chatbots aren't offering support. They're the equivalent of someone chasing you with a big poster board, telling you to buy, buy, buy.
When marketing becomes solely about the sale and not about the customer, that's when marketing is lost.
Connection and trust are the keys. These pieces of the puzzle can't be skipped over to get to the profit part. Losing users' trust means decreasing conversions. No trust – no conversions.
Instead of forcing sales, brands should use new conversational tools to provide valued Q&As, support, purposeful conversations; build relationships with users, and use answers for analytics and observing. That is how conversational marketing reaches its full potential.
The Future of Conversational Marketing according to Gartner's Hype Cycle?
There's no doubt about it: conversational marketing has an exciting future. For example, education platforms use chatbots to provide live support to students all around the globe. Since online learning took place, chatbots allow constant support for every student, no matter the time zone. How cool is that?
But what does conversational marketing's position in the Gartner Hype Cycle tell us about its future in the marketing world?
Conversational marketing is set to grow. From 2015 to 2018 the use of chatbots increased by 400%, and it looks like it will continue to do so.
Here are some mind-blowing facts about conversational marketing:
By 2021, chatbots will replace a real customer-brand interaction in 85% of cases.
50% of brands announced they plan to invest more in conversational marketing. The adaptation is rising.
By the end of 2023, brands will save 2.5 billion hours with the use of chatbots.
39% of users had great experience in using chatbots.
But remember that we mentioned it's predicted that conversational marketing will stay in the Gartner Hype Cycle's Trough of Disillusionment for at least two more years?
People don't want to feel like a potential sale; they want to feel understood and valued as a customer. Can chatbots and other conversational marketing techniques provide this experience? Will marketers remember that conversational marketing's greatest potential lies in connection?
The answers to those questions will determine conversational marketing's journey through Gartner's Hype Cycle.
Summary
Live customer support and immediate answers to customer questions are only the beginning of conversational marketing. When harnessed to its full potential, this interactive technique can be the driving force behind connecting with your customers, building trust and loyalty, and of course, inevitably, increasing sales and building your business.
It will be interesting to watch conversational marketing's journey through the Gartner Hype Cycle, since businesses will probably need conversational marketing in order to stay competitive on the market.
Conversational marketing is here to stay. If your business uses it in a way that provides real, connective experiences for customers, its value will be evident.

Want to learn more about Ad Tech in Gartner's Hype Cycle? Check out the other two articles in this series, on Shoppable Media and Artificial Intelligence in AdTech! 😉