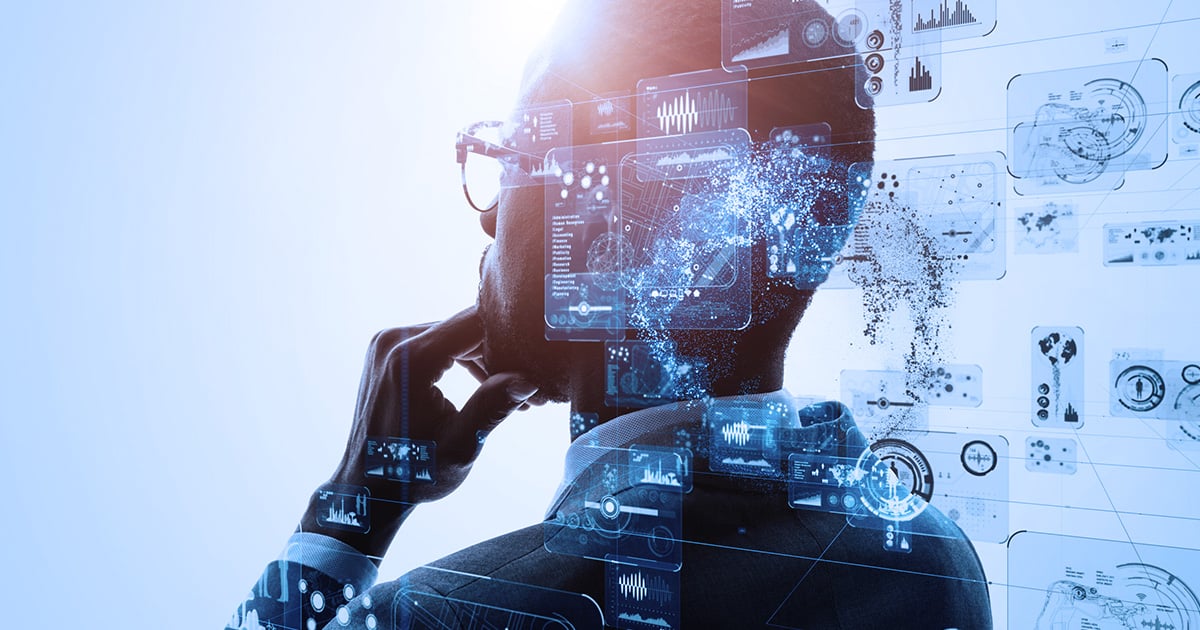 When you're unfamiliar with ad campaign terminology and strategies, the task of driving high-quality traffic to your website and preventing click fraud can feel like finding a needle in a haystack. A PPC management company might be the solution to help you make your way through the hay, but how do you go about finding a good one?
You've come to the right place to learn more about what characteristics you should be looking for in an effective PPC agency. Read on to find out more!
Agree on Goals and Outcomes with a Pay-Per-Click Company
It sounds a little elementary, but before you have an initial conversation with a PPC marketing agency, you need to be clear on your goals and what you expect the company to do for you.
As you ponder this, here's a little food for thought:
Do you want to add more qualified leads to your sales funnel?
Do you want to drive traffic to a web page that promotes a new product?
Have you set a goal to increase the number of visitors to a particular landing page?
Are you aiming to build awareness for your brand?
Are you interested in getting more referrals?
It's best to put your goals in front of a pay-per-click company right from the get-go, as this will be the foundation for the rest of the conversation.
Now, let's look at 7 characteristics that make a great PPC management company.
7 Characteristics That Make a Great PPC Management Company
When you consider working with a Google Ads agency, it's important to recognize that they're not all the same.
Think of it the same way you'd decide where to get some ice cream on a hot summer day. Are you going to opt for soft serve, hard-packed ice cream, or frozen yogurt? They're all cold, creamy, and delicious, but they're not remotely the same.
The same is true when you're looking for a PPC management company. Some have a greater emphasis on advertising, some excel in improving the customer experience, and some are masters with data.
In the interest of saving you some work, we've put together 7 characteristics to help you choose the best PPC marketing agency for your company:
A Quality PPC Agency Is a Data Guru!
Analytics and data are great resources for determining whether your ad campaigns are successful. The right data tells you the ratio between how much you're spending and how much revenue you're earning. That same data should enlighten you on how to develop ad campaign strategies that improve your ROI.
Sounds great, right? Then, what's the catch? The reality is that not every PPC management company shares data transparently. You have to ask yourself, "Am I willing to just blindly trust a PPC agency's expertise, without any demonstrable proof?"
If your answer was a quick, "No!', be prepared to ask them a few questions like these:
Do you include a full analytics report with your offer?
What type of data do you include with your reports?
How do you set and acquire PPC metrics?
How will you share data with me and how often can I expect it?
An Effective PPC Management Company Agency Values Strategic Partnerships
How do you tell a stellar Google Ads agency from a mediocre one? One way to separate the blue-chip PPC management company from the rookies is to ask them if they have an extensive database of their own first-party data. If the answer is yes, they should be able to tell you how they use it to predict a target audience's buying behavior for an industry that's similar to yours.
That's not all, though. They should also be able to describe how they use first-party data sources to supplement their strategies. An expert agency partners with the top search and social media platforms. Why? Because these types of partners are the first ones to get wind of updates and new changes that could drastically improve the results of your ad campaigns.
The Best PPC Management Company Continually Monitor Results
If you've had the pleasure of running your own ad campaigns, you know that data can change in a heartbeat. If no one's manning your ad campaigns and something goes awry, you run the risk of wasting your ad spend. Click fraud is often the culprit behind clicks, and it can be a big pain in the ad campaign.
A quality PPC management company offers the following benefits:
Regularly monitors your ad campaigns
Checks on what your competition is doing
Performs regular testing and makes adjustments
Monitors and protects your campaigns against click fraud
An Expert PPC Marketing Agency Leverages Local Search
An expert PPC marketing agency will understand the value of local search listings. If a prospect is searching for one of your products or services in your local area, you want to be able to strike when the iron is hot. Your best PPC management company will be able to explain how they use paid and organic local listings to drive traffic to your site.
To cover this base, prepare a list of questions like these:
Are local search listings effective and how do they work?
Can you provide PPC results from clients in a similar industry?
How do you measure local search results?
How does ad bidding work with local search?
A Strong PPC Agency Optimizes Mobile
Let's face it, it's a rare thing to go anywhere without seeing someone checking out their mobile phone or tablet. Sure, people still buy from brick-and-mortar retail stores, but they're also shopping for items and services on their daily commute and while they're waiting for a server to bring out their food. You want to look for assurance that your PPC agency has the know-how to set up PPC ads so that they look attractive on mobile phones and tablets.
You can always gauge their expertise and mobile optimization with questions like these:
Can you share examples of mobile ads from clients in a similar industry?
How important is mobile optimization for my company?
What are the recommendations we're optimizing ads for mobile devices?
Is there a way to adapt the bid process to optimize mobile devices?
Get Assurance that Your PPC Management Company Focuses on the Right Platforms
Every PPC agency has a slightly different niche. Depending on your product or service, some platforms will perform better for you than others. For example, some PPC marketing agencies have greater experience with search campaigns, while others have unrivaled experience with paid social media campaigns. When you match up with the right PPC agency, it's magic! The results will speak for themselves.
Your first meeting with a Google ads agency isn't too early to start asking questions like these:
Which platforms do you think will work best for my business?
Do you design and write ad copy or will it be a collaborative effort between us?
Can you share examples of ads you posted on various different platforms?
Your Best PPC Marketing Agency Is a Super Sleuth on Keyword Research
It's essential to choose the best keywords to drive the highest quality traffic. The best PPC marketing agency will be aware that transactional keywords can be used to attract consumers that are in the buying mood.
For example, someone that's searching for the "best iPhone charger" or the "best laptop computer" is doing their research to find the best value in the product they intend to purchase. Your preferred PPC agency will be willing to invest some of its own time in this, by doing advanced keyword research to attract high-quality leads to your website.
If you recall, one of the first things we recommended was to come to an agreement with your preferred PPC marketing agency on your goals and outcomes. The right keywords have a strong impact on the end goal of helping you reach your ad campaign goals and objectives.
Check out these questions to find out whether a PPC agency is a real keyword detective:
What process do you use to select keywords?
Do you use any specific tools for keyword research?
Can you describe a keyword strategy that you used for business in a similar industry?
What metrics do you use to evaluate keyword performance?
At this point, you have to consider the reason you're looking at working with a PPC agency in the first place. Perhaps, you don't have the time, the expertise, or both. When you're ready to invest in working with a quality PPC management firm, you want to make sure that it's a good fit.