Whether you realize it or not, science and math play a major role in marketing, and they usually come under the name of "statistics" (like, for example, the most important PPC stats from 2020 😉).
Why are PPC stats form 2029 so important?
Well, if there's anything we know about marketers, it's that they're data gurus. When you collect data properly, analyze it thoroughly, and evaluate the results, advertising stats are an amazing thing.
To break things down a bit, there are two major reasons marketers rely on ad stats and trends.
The right data helps you navigate common problems that may lead to inaccurate conclusions.
Advertising statistics provide a way to assess the quality of your own analyses and the opinions of other marketers, researchers, and analysts.
Unless you're one of the select few that has the luxury of having a limitless advertising budget, you have to pick and choose the best strategies for how to spend your ad budget judiciously. Despite your personal preferences, the reality is that PPC ads are one of the oldest forms of online advertising. In my opinion, they're still also one of the best.
Let's face it, digital shoppers have turned online shopping into an art form. PPC marketing ads are a marketing forum that was non-existent not that long ago. Since then, it's turned into a multi-billion-dollar industry. That's why you can expect a huge payoff when you implement PPC advertising to attract qualified leads.
Now that we've piqued your interest in the value of learning more about PPC stats, where do you find them? More importantly, where do you find the most valuable and recent advertising stats? Look no further.
We've pulled the latest and greatest PPC stats from 2020 to guide you in the right direction for reaching your advertising goals in 2021.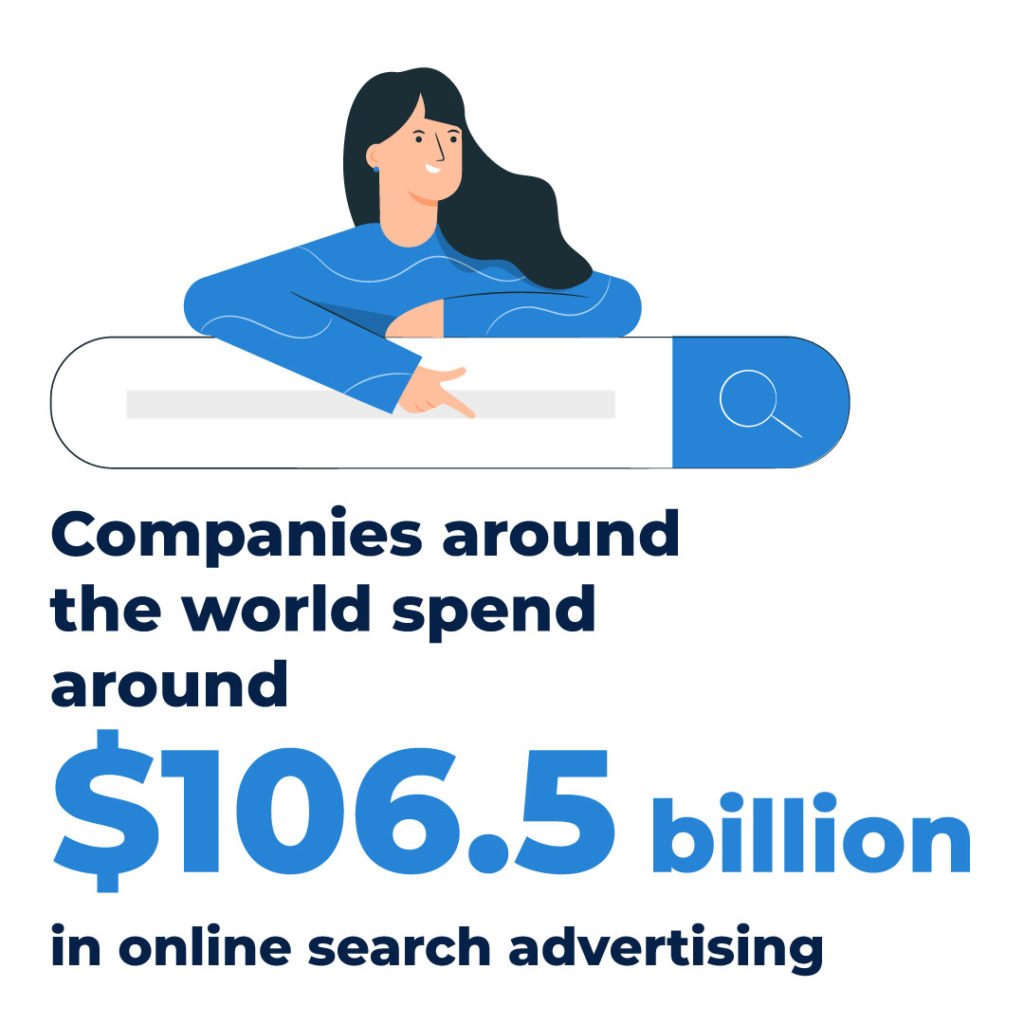 PPC Stats
The most effective PPC ads display for your target audience in the most profitable places at the most profitable times. When you get your ad campaigns right, your display ads will be showing on specific websites that directly relate to your business, and your search ads will soar to the top of the search engine results.
Before you dig into your analytics today, take the time to review these 30 ad stats that just might influence your decisions:
And there you have it! With such a robust list of ad stats, you're gaining valuable information to expand your knowledge about click fraud. Did you find any advertising stats that challenged your beliefs and assumptions? This list demonstrates that there's a lot to love about statistics.
PPC stats will help you identify market trends and give you transparency about the success of your marketing program. In the truest sense, ad statistics are the key to helping you set appropriate goals and evaluate the success of your ad campaigns. If you know your target market well and you're able to set up ad campaigns using the most effective marketing channels, you're halfway to reaching your goals. That's because PPC advertising has exponential potential to generate traffic to your website which is so vital to increasing conversions, as these ad stats so aptly demonstrate.
Beyond the fact that PPC ad campaigns are a huge driver of revenue, you can count on your ad campaigns to give you instant results. Any investment that you make in PPC ad campaigns is worthwhile, as long as you work to mitigate the risks of click fraud. And ClickGUARD is doing its part to eliminate bad bots and bad actors. Billions of advertising dollars are on the line, and literally, thousands of companies are increasingly taking advantage of AI and cybersecurity solutions to reduce wasteful spending on ad campaigns.