There are so many marketing tools that you can use to promote your PPC agency! But in this article, we are going to talk about one of our favorites: case studies. Why do we think case studies are an excellent help for PPC agencies?
Short answer is this: because even though they aren't always easy to create, they can offer many benefits for PPC agencies.
For the longer answer, keep reading…
Are Case Studies Worth It for PPC Agencies?
Yes. Case Studies are worth it, as they can tell the story of your brand and your agency in a thoughtful and relatable way. They can also give the reader an overview of what working with your PPC agency would look like. We have spoken about this before in one of our webinars with Conversion Copywriter Ekaterina Howard, here.
So why can a well-written and interesting case study serve as an awesome marketing tool for your PPC agency? Here are three main reasons:
Case studies offer social proof
Before making a purchasing decision, people often search for reviews and opinions about a product. Case studies are more complex than a simple review, but they do offer social proof: they show that your agency has already been chosen by similar companies and that those companies were so happy about the collaboration that they agreed to talk about it publicly. By highlighting why your services were chosen by another company, a case study offers social proof that your PPC agency is trustworthy.
Case studies present your services in a relevant context
There is no better way to show how your services work than with a "real-life" example. A case study will present all your marketing messages in a real-world scenario. This will make your services and your story both easy to understand and relatable.
Case studies can be interesting both for potential customers and for the media
Case studies can be used to attract the attention of potential customers who are seeking to find out more about how your services work. But they can also help you build some media attention, especially when your case study involves a big customer. Case studies can draw some media attention if you tell your story in an interesting way.
How to Write a Killer Case Study for Your PPC Agency
So how do you go about creating a great case study for your PPC agency? Firstly, you must make sure your customer is on board with helping you create the case study. A good case study will share information about why your customer has chosen to embrace the help of your PPC agency and how his campaigns have been set up.
You must make sure that the case study offers enough insight to be interesting for the reader, but at the same time don't make the customer feel uncomfortable by oversharing.
Once you have your customer on board, you will have to work with him on developing the case study: ask about how the collaboration went, ask about expected results and actual results, etc.
A killer case study will have the customer on board and excited to share his story.
Treat your customers with care and attention – this should be a mutually beneficial collaboration.
Last but not least, make sure you have your customer's approval before publishing anything. Great communication is after all key for a good collaboration.
4 Things You Must Include in Your Case Study
When it comes to the structure of your case study, it should be concise and easy to read. Make sure you create a case study template that is visually appealing and easy to follow. Work with your design team to create a template that you can use in the long term.
For a more detailed process of how to put together a killer case study, we have created a ClickGUARD "Case Study Checklist" that you can download from here.
When it comes to the content of the case study, you should include any information that will make your case study convincing. However, a killer case study should cover several aspects: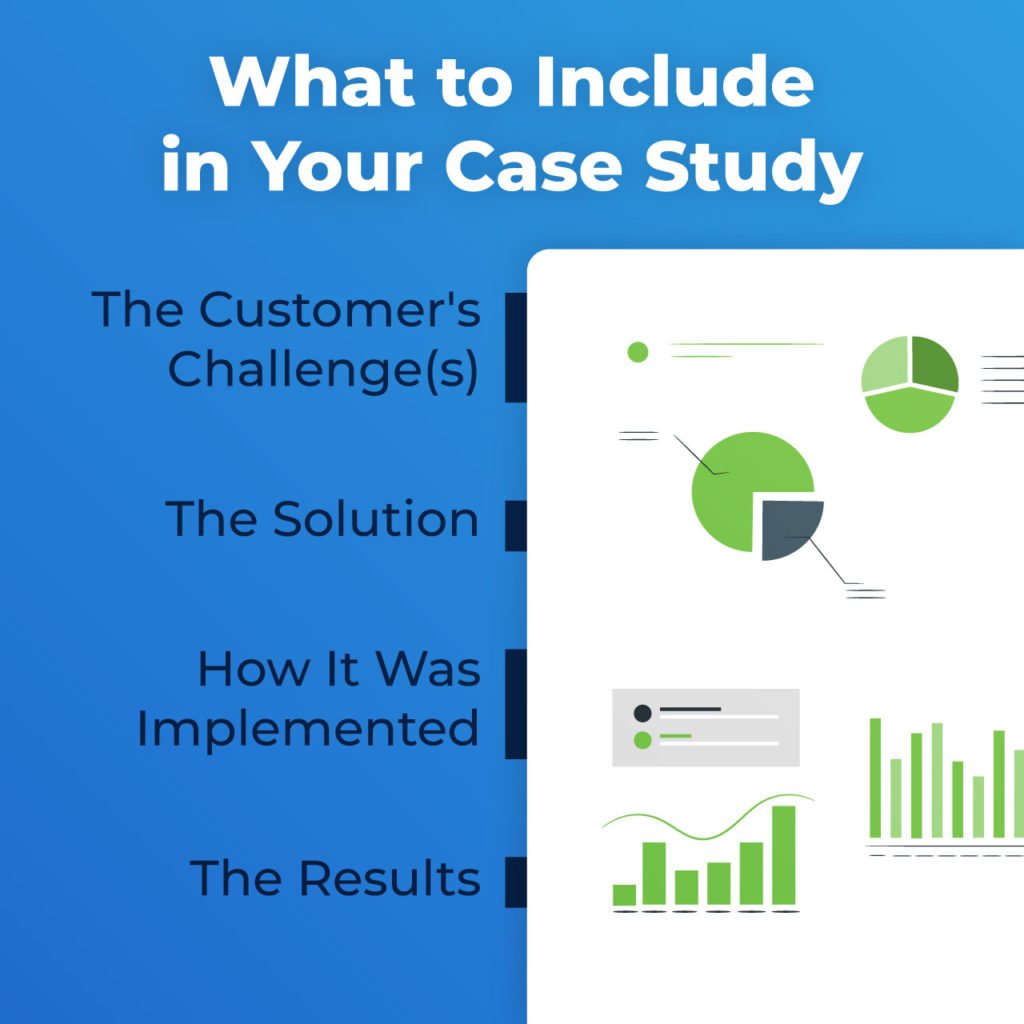 The customer's challenge(s)
Why did the customer turn to your PPC agency? What were the challenges faced by the customer? This will be particularly interesting if the challenges mentioned are relatable for a wider audience. Was brand awareness an issue? Was it lead generation? No matter the challenge, make sure you present it early on in your case study.
The solution you have provided for the customer
How did your solution help your customer overcome his/her challenges? Were there any additional benefits to implementing your solution? A good case study will share how your services have helped your customer while highlighting all the benefits you have provided. At the same time, it should show why the customer has chosen your solution.
How was the solution implemented?
This can be something very important for potential new customers. A potential customer reading your case study will need to understand what the process of working with your PPC agency looks like. You should describe all the steps required before, during, and after campaign implementation. It is important to show how and why your agency has helped solve the customer's marketing challenges.
The results
Of course, it is very important to show that your PPC agency has helped the customer reach the desired results. The results should be correlated with the challenges that the customer was facing and with the implementation method. Results are what we are all after, but your audience will want to understand the entire process behind getting to a certain result.
Bonus tip: Use numbers and statistics
Especially for PPC agencies, numbers and metrics are very relevant. That is, after all, what you measure your campaigns by. Moreover, numbers offer the great benefit of not being subjective. So use numbers and statistics whenever you can and whenever your customer agrees to that. Offering "facts" will make the case study look more trustworthy.
The above is a list of "ingredients" for successful case studies in the PPC industry and beyond. But should your story be a bit different, don't be afraid to include any elements that will make the story stand out. Perhaps you had some results that have surprised you or perhaps you have run into different challenges when setting up a customer's campaigns. These are all elements that can make your case study even more interesting.
Are you ready to win more customers for your PPC agency with killer case studies? If you manage the customer relationship with care and cover all relevant information, you will be ready to reap the benefits of publishing relevant case studies in no time!