When Ralph Perrier, our CEO, embarked on the ClickGUARD journey, he aimed to create an easy to use, efficient software that would help Google advertisers block click fraud and get more for their money in Google Ads.
Which he did.
A team of more than 20 people grew around this common goal. And 2021 was the year all the dots got connected, all the I's got dotted, and all the T's got crossed in terms of setting ClickGUARD up for more growth, user-experience, and efficiency.
It was a full year, and nothing of what we did in 2021 would have ever been possible without the amazing customers we have.
What have we been up to this year?
Woohoo, where do we start?
More Educational Content for Every Type of Google Advertiser
As we were stepping into 2021, we knew we wanted to offer as much insight and information about the Google Ads and Digital Marketing landscape as we possibly could. So we joined forces to create more content for our blog.
We covered SO many interesting topics! From the dread of using Smart Campaigns and essential tips on how to optimize your Ads for conversions, to the super-insightful series we created around PPC Agencies, Google, Facebook Ads, and trends in the Ad Tech industry, we covered a lot. 
And there is still much more to share! In 2022, we promise to deliver even more amazing content for our readers. Stay tuned by signing up to our newsletter! 😉
Brand New PPC News Section – So You Can Stay on Top of Everything

In 2021, we also launched a brand new section on our website: one we promised to use to keep you on top of all the industry news and changes. As 2022 rolls in, we have even bigger plans with this section – keep an eye on it to see what's next!
Webinars & Podcasts for the Video/ Audio Google Ads Pro
We had so much good, healthy, smart fun with this one! Putting together our webinars and the episodes in the Beyond PPC Podcast trained our brains around some of the hottest topics in the Google Ads industry. Hopefully, they helped you gain a deeper understanding of not only where we (as a company) come from, but also where this entire industry is headed, how you can leverage the trends, and how to make the absolute most out of your Google Ads campaigns.
If there's something we definitely plan on doing more of in 2022, it's our webinars and podcast. Stick around for more!
A Mobile App for Google Ads Data Aficionados On the Go
There's nothing like the peace of mind clean, well-organized, transparent data can offer you, the Google Ads pro. This year, we understood more than ever, that providing you with access to all the data you're missing out on in Google Ads is absolutely crucial to your success.
So we went ahead and created a mobile app you can download and use whenever you want, wherever you want, to access your data and turn your ClickGUARD rules on and off as needed.
Free Resources for the Google Ads Community
We believe Google Ads is more than just a marketing channel. We believe we're part of a community. And that's exactly why we aimed to create as many amazing free resources for all Google Ads pros. Just look at this channel exclusion list for YouTube advertisers (it's really the *best* list of this kind you'll find online). Or this Google Display Network exclusion list. Or this massive list of Google Ads scripts.
Do we plan on doing more of these?
Yes! We have big plans on this front for 2022!
A Google Ads Course for Beginners (and NOT Only)
Google Ads is not a game of chance, but one of good planning, strategy, and continuous optimization. Understanding the basics of how Google Ads works, how to structure them, and what types of campaigns your business actually needs are all fundamental lessons in becoming efficient at running ads on Google.
As such, our ClickGUARD Google Ads Master Class aimed to teach (or help you refresh) precisely that kind of information: the basics that so frequently get lost in all the noise of the digital marketing space.
Haven't taken the course yet? It's free of charge and you can start here (also, of course, you can share it with whoever you want!)
The Annual ClickGUARD Summit
We are a remote company. We work from many different countries of the world, and although we sync regularly and see each other literally every day in meetings, we know very well that sometimes, Zoom and Google Meets do not cut it when it comes to the human element of work.
What did we do about this?
We joined forces for a week full of discussions, planning, and socializing in Belgrade, Serbia. All of us. In flesh. For a whole week, we came together to help ClickGUARD become better.
And oh, what an experience it was! The pictures speak for themselves on this one: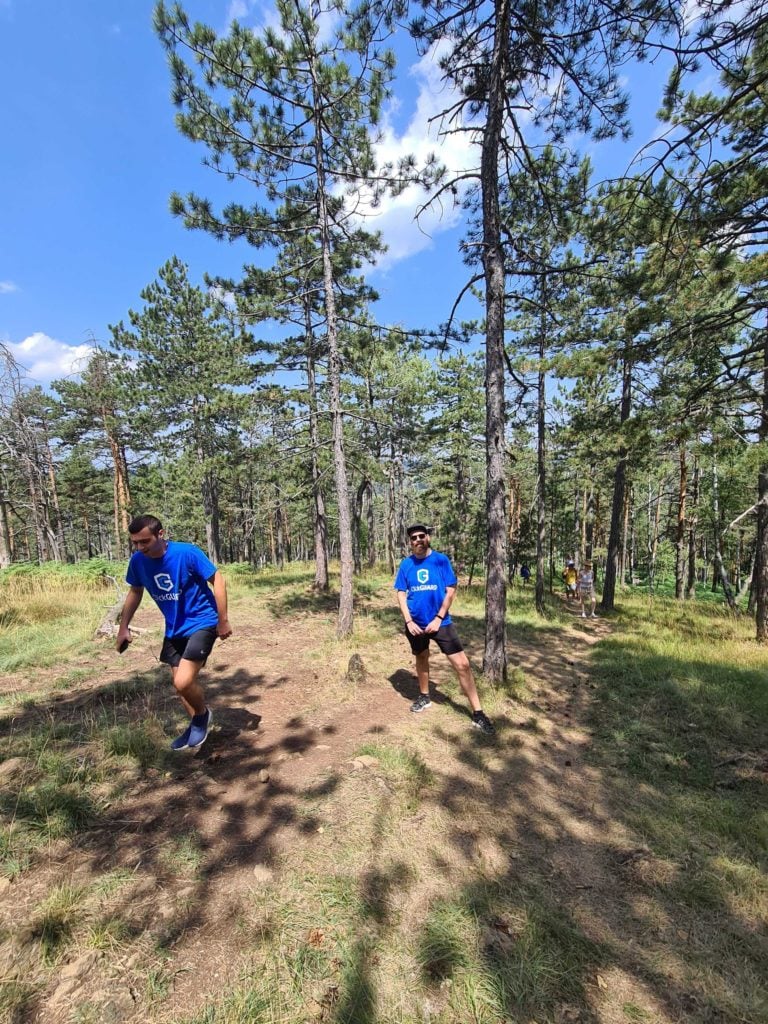 What, more exactly are we planning for 2022?
We can't say a lot (top-secret stuff, obviously!), but we promise to deliver even more, even better, even fiercer against click fraud and click waste. That's a hard-coded promised we have tattooed in our hearts, brains, and planning.
Stick around and you won't regret it!
Until then, lay back and relax with this PPC Playlist our team put together. Hit the play button and let's rock 2022 together!